The later versions of the Planner allow users to link Incidents and Support Actions to related documentation provided it is available from your network.
Making Links
1. Create, acquire or locate the related document (see Managing Documents)
2. Go to the Planner Main Menu
3. Open Student Files and paste the file
4. Rename the file appropriately (if necessary), eg, "Brown_Lucy_BSP.doc"
5. In the Planner find the Incident or Action related to the file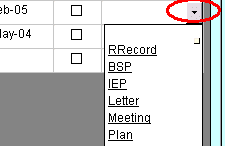 6. Using the drop box in the Reference field select the type of document, eg, IEP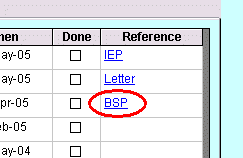 7. Right click on the 'link'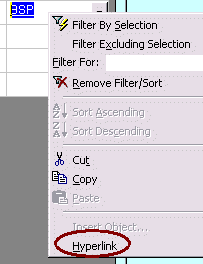 7. Select Hyperlink -> Edit Hyperlink

8. Click on file and navigate to the file you have saved (2 above)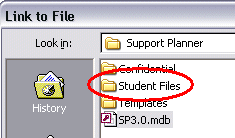 and then select the file you want to link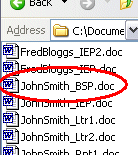 9. Click OK
Checking
Now click on the link to make sure that you have been successful. Once you are confident about the procedure and your skills this may longer be necessary.
So now the Planner can
- show you what documents exist at a glance
- enable you to access existing documents with a mouse click
- enable you to annotate existing documents